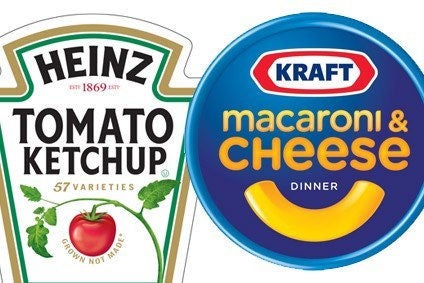 Kraft Heinz has urged its shareholders to reject an unsolicited "mini-tender" offer from investment fund TRC Capital Corporation.
TRC has offered to purchase up to 1.5m shares in Kraft Heinz, representing approximately 1.12% of the group's outstanding share capital.
TRC's offer price of US$77.75 per share is approximately 4.26% below the closing price per share of Kraft Heinz's common stock on 11 November, the last trading day before the start of the offer, Kraft Heinz said.
"Kraft Heinz does not endorse TRC's unsolicited mini-tender offer and is not associated with TRC, its mini-tender offer, or the mini-tender offer documents. Because TRC's offer price is at a price below the current market price, Kraft Heinz recommends that stockholders not tender their shares," the Heinz ketchup maker said in a statement yesterday (16 November).
Kraft Heinz is majority-owned by Brazil-based private-equity firm 3G Capital and Warren Buffett's Berkshire Hathaway fund. Last week, there was a report in Brazil suggesting 3G was raising US$8-10bn to fund more acquisitions, sending the share prices of some listed US food companies rising.