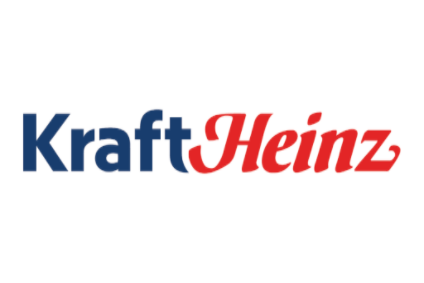 Kraft Heinz has instigated a multi-billion dollar writedown on some of its major brands, resulting in a huge fourth-quarter loss, compounded by an announcement the US food group is under investigation by securities regulators.
The Nasdaq-listed firm's shares tanked yesterday (21 February) as it released fourth-quarter and full-year earnings containing details of a US$15.4bn cut in the estimated value of some assets primarily falling within its US refrigerated and Canadian retail reporting divisions, along with the Kraft and Oscar Mayer brands.
The so-called non-cash impairment charges resulted in a $12.6bn fourth-quarter loss and a diluted loss per share of $10.34.
And the bad news continued as the Illinois-based company revealed the US Securities and Exchange Commission issued a summons last October amid an investigation related to purchasing and accounting practices.
Kraft Heinz described the probe as an "investigation into the company's procurement area, more specifically the company's accounting policies, procedures, and internal controls related to its procurement function, including, but not limited to, agreements, side agreements, and changes or modifications to its agreements with its vendors".
Accordingly, Kraft Heinz said it has launched its own enquiry with assistance from an external counsel, and is also in the process of improving internal controls to head off the chance of the same situation happening again.
As a result of the "findings" from the investigation, the company said it recorded a $25m "increase to costs of products sold as an out-of-period correction, as the company determined the amounts were immaterial to the fourth quarter of 2018 and its previously reported 2018 and 2017 interim and year-to-date periods".
"The company continues to cooperate fully with the US Securities and Exchange Commission," the earnings release stated. "At this time, the company does not expect the matters subject to the investigation to be material to its current period or any prior period financial statements."
When questioned for more details on the US probe on a follow-up earnings call yesterday, David Knopf, Kraft Heinz's executive vice president and chief financial officer, reiterated what was outlined in the statement. But he did provide some context, saying the company conducted a "very thorough" internal investigation assisted by an independent law firm and accounting practise.
He explained: "And we determined that we should have recorded $25m in prior periods, which we booked in Q4 2018. And to put [that] into context, that compares to our overall procurement spend of over $11bn, which excludes big four commodities spend. So this misstatement was not material to our current or prior year financial statements. And finally, we did implement several improvements to internal controls and took remedial measures to mitigate the likelihood that this happens again."