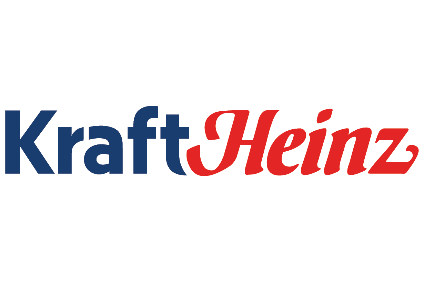 US consumer goods giant Kraft Heinz is restating its financial results for two consecutive years as a result of an internal investigation into its procurement practises, which found "several" employees engaged in "misconduct".
In February, the Nasdaq-listed firm reported a US$12.6bn fourth-quarter loss and a $15.4bn writedown on certain assets, and at the same time revealed the US Securities and Exchange Commission (SEC) had issued a summons last October amid a probe related to purchasing and accounting practices.
As a consequence of the SEC subpoena, the Heinz ketchup owner launched its own investigation, which it said yesterday (6 May) was "substantially complete", and as a result of the findings is restating its financial statements for the years ended December 2017 and 2016, along with related disclosures. It is also restating its quarterly and year-to-date periods in fiscal 2017 and the quarterly and year-to-date periods for the nine months ended 29 September, 2018.
Kraft Heinz had said in February that its investigation had already found the company recorded a $25m "increase to costs of products sold as an out-of-period correction".
In a statement yesterday, it said: "The company has recorded adjustments to correct prior period misstatements that increase the total cost of products sold in prior financial periods, which the company does not believe constitute a quantitatively material misstatement to any individual period."
Kraft Heinz' shares closed up less than 1% on the Nasdaq exchange yesterday. The Illinois-based firm said last year's annual report has been delayed as it took time to conduct the investigation and is working to file the document "as soon as practicable", while its results for the three months ended 30 March will also be delayed.
Explaining in more detail the SEC subpoena, Kraft Heinz said it is "related to the company's procurement area, more specifically the company's accounting policies, procedures, and internal controls related to its procurement function, including, but not limited to, agreements, side agreements, and changes or modifications to its agreements with its suppliers".
Meanwhile, Kraft Heinz stressed that no members of the senior management team were implicated in the employee "misconduct" and it has improved its internal controls to prevent the same situation occurring again.
Regarding its financial statements, the company said it identified required adjustments of around $208m, of which $27m was recorded in its previously-announced results for cost of products sold in the fourth quarter of last year.
"As a result, the cumulative net misstatements to the previously-furnished or reported annual and interim financial statements were approximately $181m, which, when reflected over the relevant periods, resulted in misstatements that are not quantitatively material to any prior year or quarter, but would have been significant to the fourth quarter of 2018 if corrected in that period".
The $181m increase to the cost of products sold was broken down into $25m for 2015, $26m in 2016, $100m in 2017 and $30m last year.
Also, Kraft Heinz said it identified "certain arrangements that were improperly classified as embedded capital leases", which resulted in a $2m decrease in its reported net loss for 2018, along with a $2m cut in its adjusted EBITDA for 2017 and a $33m reduction in the same metric for last year.
The company expects to see decreases in the cost of products sold in its future financial reporting periods as a consequence of the misstatements.
Back in February, Kraft Heinz instigated the $15.4bn writedown on the value of assets falling within its US refrigerated and Canadian retail reporting divisions, along with the Kraft and Oscar Mayer brands. Its subsequent investigation found errors in "projected net cash flows and allocation calculations, which resulted in a net increase of approximately $13m to non-cash impairment losses in SG&A", according to yesterday's statement
It went on to explain in more detail the complex findings: "Correcting this allocation error resulted in an increase to the impairment loss initially calculated for intangible assets of approximately $278m, partially offset by a reduction to the impairment loss initially calculated for the goodwill reporting units of approximately $173m.
"In addition, the corrections to the carrying value of the balance sheet at December 29, 2018, recorded as part of the correction of supplier rebate misstatements….. resulted in a further reduction to the goodwill impairment loss of approximately $92m. The net impact of these misstatements was an increase of approximately $13m from the previously-disclosed $15.4 billion impairment loss in the fourth quarter of 2018."
just-food analysis: Is the tide already turning for Kraft Heinz before new chief Miguel Patricio sails in?