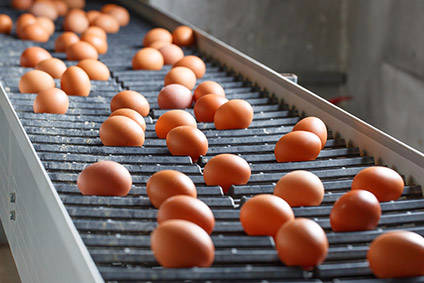 Kraft Heinz has announced a set of new sustainability targets that commit to decreasing its environmental footprint and creating a sustainable supply chain.
The firm announced yesterday (21 March) it plans to cut greenhouse gas emissions, energy, water and waste in its operations by 15% globally by 2020 (versus a 2015 baseline). Efforts are currently under way to maximise efficient energy and water consumption and reduce or divert waste at each of the 86 company-owned manufacturing plants.
In addition, it has made a number of pledges linked to creating a sustainable supply chain including only purchasing palm oil and derivatives 100 percent certified by the Roundtable on Sustainable Palm Oil and adhering to the Five Freedoms of Animal Welfare – a set of core principles for animals under human care.
Together with this, Kraft Heinz has set a target to use cage-free eggs only and to move away from traditional gestation stall housing for pregnant sows by 2025.
"Integrating sustainability across our entire business is a top priority," said Michael Mullen, SVP of corporate and government affairs at Kraft Heinz. "We developed these goals based on input from consumers, customers, investors and employees, among others, and we look forward to a continued dialogue with all stakeholders about how we see our values coming to life in our business and our brands."