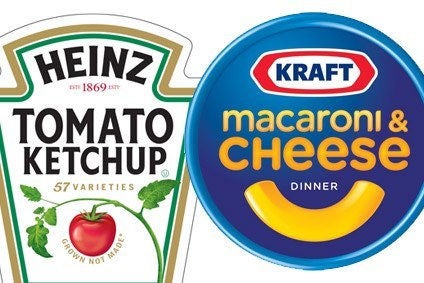 Kraft Heinz booked higher third-quarter profits as aggressive cost cutting continued to offset lower sales.
The company, which was formed by the merger of Kraft Foods Group and HJ Heinz last year, reported operating income of US$1.4bn for the three months to 2 October, compared to $652m for the comparable period of last year on a pro-forma basis.
The growth in operating profit was driven by a reduction in selling, general and administrative costs, which the company reduced to $805m versus $1.05bn last year, if SG&A expense is calculated as though the merger was already complete.
Lower costs served to offset a reduction in sales. Pro-forma net sales totalled $6.27bn, compared to $6.36bn in the comparable period of last year. Revenue was down 14.5% in Europe, where exchange rates hit sales by 6.7%, and revenue dropped by 1.2% in the US. Kraft Heinz did see growth of 2% in Canada and of 4.4% in the rest of the world.
CEO Bernardo Hees said the results reflect "where we are as a company", flagging opportunities to extend distribution and grow sales. "While our financial performance is respectable, we continue to have the opportunity to improve our offerings and retail execution in several key markets and take our brands to places they don't currently compete. Our focus now is to finish 2016 strong and set the stage for another year of strong, profitable growth in 2017," he said.
Net income attributable to Kraft Heinz increased to $824m versus $12m on a pro-forma basis.