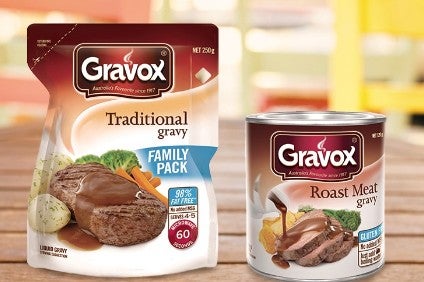 Kraft Heinz has struck a deal to acquire a range of food brands marketed in Australia and New Zealand, including Saxa salt and Gravox gravy, from Japan's Suntory Food & Beverage.
The US food giant has agreed to pay AUD290m (US$228.2m) for two Suntory divisions – the Cerebos Food & Instant Coffee business in Australia and New Zealand, as well as Asian Home Gourmet Singapore.
The transaction does not include Suntory's Cerebos fresh coffee business. The company said it would form a new unit "focused on capturing a larger share of the rapidly growing global fresh coffee market".
The companies expect the deal to be completed in the first quarter of next year, subject to regulatory approvals.
In April, Suntory announced plans to sell the bulk of its food and coffee assets in Australia, New Zealand and Singapore.
Bruno Lino, CEO of Kraft Heinz's businesses in Australia and New Zealand, said the company was expanding its local portfolio "into complementary categories". Lino added Kraft Heinz would look to "stretch the footprint of Cerebos' brands into new categories and markets".
Terry Svenson, the CEO of Suntory's Cerebos Australia/New Zealand arm, said the company was "pleased" with the outcome of the transaction.
"As we announced in April 2017, the food and instant coffee business has a number of market-leading brands across Australia and New Zealand and has made significant progress in recent years, particularly in relation to improvements in manufacturing efficiency. However, food and instant coffee is not a core focus category for SBF and we believe this business can be maximised under different ownership."