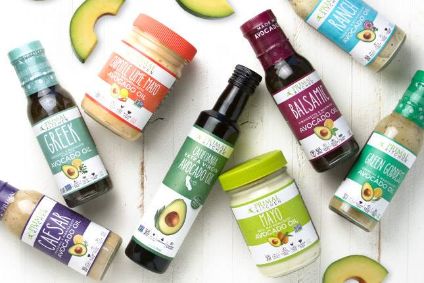 Kraft Heinz has moved to buy Primal Kitchen, a US maker of condiments and snacks, part of the ketchup giant's bid to work with or acquire brands that "disrupt the food industry".
The deal, announced today (29 November), has seen Kraft Heinz agree to pay "approximately US$200m" for Primal Kitchen, which markets products including mayonnaise, salad dressings and avocado oil, as well as what the US food giant calls "healthy snacks".
Primal Kitchen, based in Oxnard in California, is expected to generate around $50m in net sales this year, Kraft Heinz said.
"The proposed partnership with Primal Kitchen is consistent with Kraft Heinz's vision to be the best food company, growing a better world," Paulo Basilio, the president of Kraft Heinz's US operations, said. "Primal Kitchen is an authentic, premium and growing brand that fits perfectly with our core condiments and sauces categories and we are excited to partner with the company's strong existing team to drive growth across multiple categories."
Primal Kitchen is to join Kraft Heinz under the Heinz ketchup maker's Springboard unit, which the company set up earlier this year to "nurture, scale, and accelerate" the growth of "disruptive" US food and beverage brands.
Kraft Heinz said Primal Kitchen would be run as an "autonomous company" by its current leadership team. Mark Sisson, who co-founded Primal Kitchen three years ago, said: "My mission has always been to change the way the world eats. With that goal in mind, Primal Kitchen launched in 2015 to offer health-conscious consumers the best possible choices in condiments, sauces, dressings and healthy snacks. While our growth to date has exceeded all industry standards and expectations, our partnership with an industry leader like Kraft Heinz now offers an unrivaled opportunity to reach millions more of the consumers who have been seeking products like ours for years."
The deal is expected to be completed in early 2019, Kraft Heinz said.