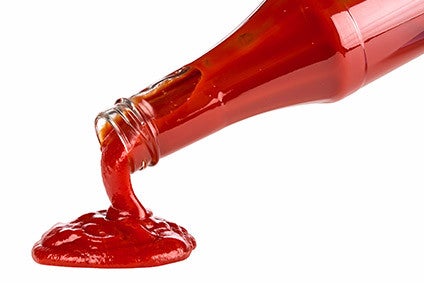 Kraft Heinz is reportedly planning to increase ketchup production in the US as restaurants across the country face a shortage in supply as the pandemic has forced more people to cook at home or order takeaways from what would normally be sit-down eateries.
The Wall Street Journal says the US consumer-goods giant is planning to raise output by 25% by adding two new production lines in April for its Heinz ketchup as restaurants revert to 'generic' bottles of the condiment or single-serve packet versions.
It adds that the increase in demand for packets of ketchup has pushed up prices by 13% since January 2020, which, according to executives at fast-food restaurant chain Long John Silver's spoken to by the WSJ, has cost the company an extra half a million dollars in costs.
The WSJ says single-serve packets of ketchup have become the new norm during the coronavirus-related lockdowns rather than the bottled variant as normally sit-down restaurants cater to more takeaways, both national chains and their smaller counterparts.
just-food has approached Kraft Heinz for comment.