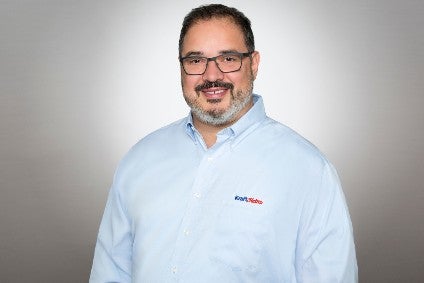 Kraft Heinz plans to cut the number of SKUs by a fifth going into next year, consistent with a refined strategy under chief executive Miguel Patricio to improve agility in the business, which comes with a commitment for fewer but more impactful product innovations.
The Planters peanuts owner reported year-to-date results yesterday (29 October), with "strong" growth momentum continuing into the third quarter a key requisite for Kraft Heinz to raise its outlook for adjusted EBITDA and to provide a projection on sales for the year and the final quarter.
A new transformation strategy revealed at an investor day in September, which included the creation of six "consumer-driven platforms", is starting to bear fruit, with Kraft Heinz gaining market share in a number of its categories and repeat orders from shopper's confined to cooking at home amid Covid-19 restrictions on eating out.
Addressing analysts yesterday, Patricio said the aim is to "reduce dramatically the number of SKUs to maximise productivity in the short term".
Carlos Abrams-Rivera, the head of Kraft Heinz's US division, expanded further on the theme.
"So from what we had a year ago, to what you'll see in 2021, is about down 20% the number of SKUs. At the same time, innovation is actually going to have a bigger impact in terms of [the] overall drive in sales as we go into 2021. So, much more focus on fewer, bigger, better innovations. We're also focused on the right SKUs so that we can better service our customers."
He added that in 2020, the SKU count has been reduced by half of what it was the previous year. "And anticipating continued demand, we expect to go from double- to triple-digit investment dollars to improve capacity in 2021."
Patricio also expects the "elevated demand" at the retail level, driven by home consumption, to "remain strong going forward", and consumers buying into "trusted brands" such as those offered by Kraft Heinz to continue.
"We see them reassessing the shopping trip, with bigger baskets and greater bundling," the CEO told analysts.
"Affordability is the rising concern, which should be a benefit to those companies that are fast to adapt and have a strong presence up and down the price value ladder. Consumers are gravitating towards big brands and our retail partners are reassessing assortment with availability and velocity, a key determinant for it."
Kraft Heinz reported sales in the nine months to 26 September climbed 4.4% to US$19.2bn and were up 6.7% on an organic basis. Adjusted EBITDA rose 8.5% to $4.88bn.
But both operating and net income declined, with the former down 76.7% at $578m. Net income turned to a $676m loss, compared to a $1.75bn profit a year earlier due to costs associated with the disposal of select cheese assets to dairy giant Lactalis.
The Oscar Mayer meals owner proffered guidance of mid-single digit organic net sales growth and high-single digit constant currency adjusted EBITDA growth for the full year.
Patricio added that the "most remarkable growth" is coming from emerging markets, pinpointing Brazil and Russia as stand-out performers, along with developed markets in the Middle East.
"We have great momentum in emerging markets and I don't see any reason to think that these will change in the short term," he said.
Organic sales in emerging markets (EM) outpaced those in developed countries in the third quarter and for the year so far.
Sales from emerging markets were up 9.1% for the quarter and 6.7% for the year, as opposed to rates of 1.6% and 5%, respectively, in developed regions.
Patricio said: "Consumers are increasingly choosing brands that can better align with their values. These consumer trends are tailwinds, causing us to turn more confidently optimistic in the near term.
"The actions we have already taken to put our operating model in motion and the things that we needed to fix the most heading to our turnaround are many of the same things needed to adapt to an unpredictable environment with faster, greater changes in consumer demand."