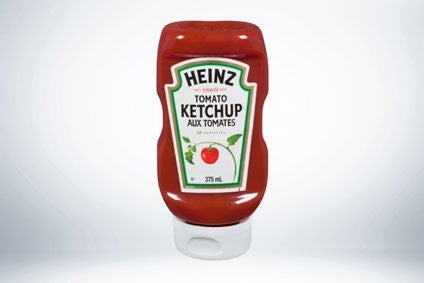 Kraft Heinz is to restart manufacturing ketchup in Canada next summer, six years after local production was halted amid the US food major's consolidation of plants.
Heinz Ketchup will be manufactured at the company's Mont Royal facility in Montreal, Quebec, for sale within Canada, with an initial target to supply 100 million pounds of the sauce in the first two years.
The project is a joint investment between Kraft Heinz in Canada and the Quebec government, under the latter's business expansion programme, according to a statement from the Nasdaq-listed food firm. Details of that investment were not disclosed but Bloomberg reported the company will channel US$17m into the Mont Royal site, $2m of which will be provided by the Quebec authorities in the form of a "forgiveable loan".
Production of Heinz Ketchup came to a close in Canada when the factory in Leamington, Ontario, was closed in the summer of 2014, along with compensation payments to local tomato growers. The company was still then trading as H.J. Heinz before its merger with Kraft Foods in 2015 created Kraft Heinz in its current form.
Kraft Heinz said bringing production back to Canada will create 30 jobs and ensure continued employment for the 750 existing workers at Mont Royal.
Bruno Keller, the president of Kraft Heinz in Canada, said: "Kraft Heinz Canada is pleased to partner with the Quebec Government on this investment in bringing ketchup production back to Canada from the US. Through our partnership with Quebec and increased efficiencies at our Mont Royal facility, it became possible to return this iconic product back to Canada for Canadians at this time."