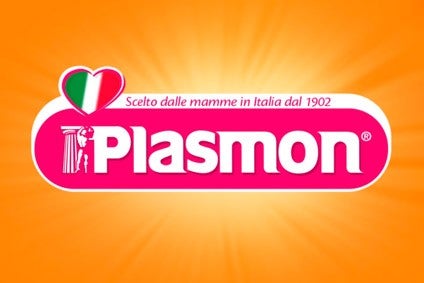 Kraft Heinz has reportedly said the US food giant intends to retain its Italy-based baby food brand Plasmon.
The company had been reviewing the future of its Italian baby food business, which comprises Plasmon and smaller labels Nipiol, Cuore di Natura and Dieterba, but news agency Reuters reports that any plans to sell the unit off have been shelved.
It quoted the company's general manager, Felipe Della Negra, as saying it plans to leverage its 'made in Italy' credentials to expand the brand abroad.
"The review has shown that Plasmon and the whole baby food business have growth potential to be exploited," he told Reuters.
It reports Della Negra as saying the group plans to expand in promising markets such as China.
Plasmon sells a range of products including first milk, infant biscuits, homogenised baby food, pasta and fruit compote for babies.
In July, it was reported that Kraft Heinz had paused plans to sell Plasmon and dairy business Blackstone's after lukewarm interest from suitors.
The potential disposals were linked to financial problems at the American firm. In February, it booked a huge US$12.6bn fourth-quarter loss on the back of a $15.4bn write-down of assets.
just-food has asked Kraft Heinz for confirmation of the Reuters story.