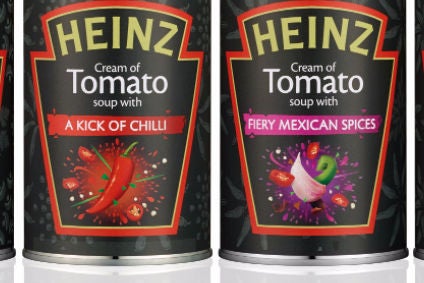 Kraft Heinz is coming under investor pressure to leave the stock market.
The US company's owners, 3G Capital and Berkshire Hathaway, are being urged by Krupa Global Investments (KGI) to take the company private.
Slovakia-based Krupa – formerly known as Arca Capital – is reiterating its calls for a US$80 per share buyout of the food conglomerate in the aftermath of lower-than-expected third-quarter earnings announced by the company on 1 November.
In remarks at the time of its earnings release, Kraft Heinz cited the difficulty of reconciling critical investments with public stockholder pressures.
KGI is one of the largest institutional shareholders of the Philadelphia cheese and Heinz soup maker, owning around US$100m of the company's stock.
The renewed call to action, following the issue of an open letter in September and public demonstrations in New York and Omaha, comes in the form of another open letter from KGI chairman Pavol Krupa to board members and shareholders of Kraft Heinz.
Krupa argues that investments that are necessary for Kraft Heinz to be successful long-term are not reconcilable with public stockholder pressures.
"This is a critical time for the food industry where all food companies must make key investments to gain market share and create innovative, high-margin products. These investments will be expensive and will not typically pay short-term dividends. Thus, we fear the company's market cap will continue to take hits while public shareholders lose their savings, retirement funds and college funds," he said.
"Thus, we see a mutual win in a fair-priced buyout of public shareholders at $80 per share. This transaction would benefit all involved.
"Mr. Buffett of Berkshire Hathaway and Mr. Lemann of 3G Capital are long-term thinkers who can guide Kraft Heinz through its short- and medium-term challenges to long-term success. Meanwhile, public investors would be able to recuperate their significant losses on what most believed was a safe dividend stock."
Krupa said the investment firm looks forward to presenting its point of view in upcoming meetings with all relevant stakeholders.
"We strongly believe we can build a consensus in this matter and through it save the iconic Kraft Heinz Company," he said.
A spokesperson for Kraft Heinz told just-food: "We are happy to meet with any investor to discuss the performance and prospects of our company, as we do with current shareholders and prospective investors, on a regular basis."