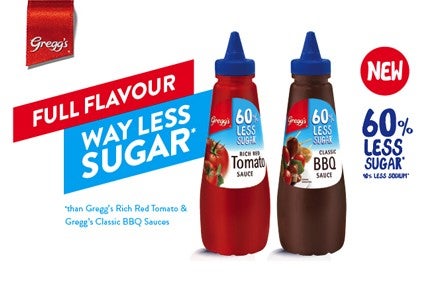 The New Zealand Commerce Commission has given the green light to food giant Kraft Heinz's acquisition of Suntory food and coffee business Cerebos Gregg.
But for the AUD290m (US$228.1m) deal to go ahead it will have to sell the licences for the Gregg's brand of tomato ketchup, steak sauce, barbecue sauce and the F. Whitlock Worcestershire sauce brand to meet competition concerns.
Kraft Heinz already owns competitor products in the market under the Wattie's, Heinz, Lea & Perrins, HP, and Gourmet brands and offered to sell off Cerebos Gregg's products in this segment in December.
The deal is being done through Kraft Heinz subsidiary Heinz Wattie and has had to be cleared by competition authorities in New Zealand, Australia and Singapore.
In New Zealand, Cerebos Gregg's supplies sauces under a number of brands including Gregg's and F. Whitlock & Sons. The sauces are produced at its manufacturing plant in Australia.
Its owner, Japan's Suntory Beverage & Food, operates throughout Australasia.
The Kraft Heinz deal does not include Cerebos' fresh coffee business, trading as Suntory Coffee.
The Commerce Commission said it considers the divestment offered by Heinz Wattie to be sufficient to remedy the competitive harm the merger would cause.
Commission chair Dr Mark Berry said: "We believe the merger of the number one and two wholesale suppliers to supermarkets of red sauce, barbecue sauce, steak sauce and Worcestershire sauce would be likely to result in a substantial lessening of competition in each of these markets.
"However, we consider the divestment offered by Heinz Wattie's is sufficient to remedy the competitive harm the merger would cause and we have given clearance to the merger subject to the divestment undertaking."
It said it is satisfied that are no competition issues for the company's Asian sauces, condiments, chilli sauce, soy sauce gravies and powdered beverages caused by the transaction.
In New Zealand, Heinz Wattie manufactures and supplies jams, dressings, soups, sauces, beans, spaghetti, canned fruit and vegetables, frozen meals, pates and dips.