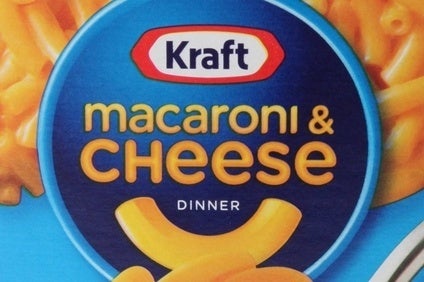 Sales drop 0.2% to US$4.35bn
Operating income down 18%, net earnings drop 16.4%
Analysts upbeat on cost-cutting drive
Kraft Foods Group booked lower first-quarter earnings as sales volumes remained pressured and expenses associated with cost cutting initiatives and the proposed Heinz merger dented the bottom line.
Net revenues were down 0.2%. Organic sales rose 1.1% on higher pricing. Volume mix remained "essentially flat", Kraft said.
Kraft's net income fell 16.4% to US$429m in the period to 28 March, from $513m last year. Operating income was down 18.1% to $740m.
Results included a number of one-time charges associated with cost cutting measures and the group's proposed merger with Heinz. These included a non-cash loss of $77m from pension costs, $38m in cost saving investments and $17m related to the Heinz merger.
Morningstar analyst Erin Lash said that the firm's cost saving efforts were a positive. "Despite the lacklustre volume performance… we view the firm's efforts to extract costs from its operations positively," she wrote in an investor note. "We continue to believe Kraft will keep a stringent eye on taking costs out of the business, while also reinvesting behind its brand mix–efforts that we expect will persist once Kraft and Heinz combine."
Kraft shares slid 0.87% in after hours trading yesterday (29 April).