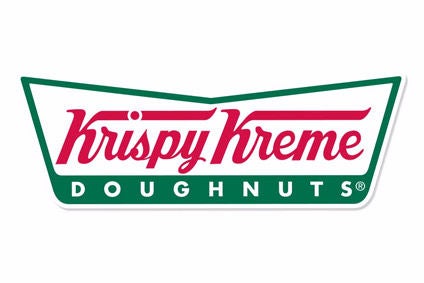 Krispy Kreme Doughnuts has entered into an agreement with TSW Foods to launch branded packaged "sweet treats" – such as snack bags, honey buns and single serve pies – into convenience stores across the US.
"We are thrilled to offer a line of Krispy Kreme snack items, many of which are differentiated with our original glaze flavour," said Mark LaBrecque, VP of domestic marketing, licensing and consumer packaged goods for Krispy Kreme Doughnuts. "TSW Foods will act as our master distributor to develop a national distribution network in the convenience store class of trade with drug, club and dollar stores to follow," LaBrecque added.
Wil Torres, managing principal of TSW Foods, claimed there is already "enormous excitement" surrounding the roll-out.
"When you combine Krispy Kreme's brand equity and best-in-class products with TSW Foods' ability to execute on a national scale, it is a recipe for success. There is a synergy between our two companies that we feel will result in a profitable, long-term partnership for both of us," Torres said.
The products will join Krispy Kreme Doughnuts' other primarily yeast sweet treat products already available via frequent direct store delivery in more than 5,000 convenience stores nationwide.