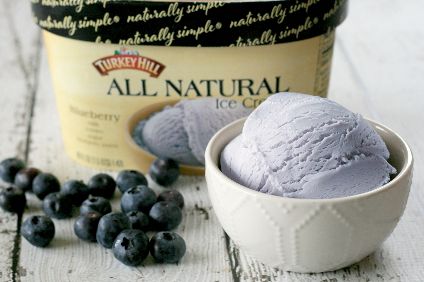 US retail giant Kroger has reached an agreement to sell its ice cream business Turkey Hill to an affiliate of local private-equity fund Peak Rock Capital for an undisclosed sum.
Turkey Hill, which is based in Pennsylvania and also manufactures frozen dairy products, fruit drinks and ices teas, is being offloaded to an unnamed affiliate of the Texas-based PE firm. The deal is expected to close in Kroger's first quarter and the after-tax proceeds will be used to reduce the retailer's debt, according to a joint statement.
The Kroger Manufacturing unit announced it was exploring a sale of the business during the summer, with group vice president Erin Sharp saying at the time that Turkey Hill had the "potential for greater growth outside of our company".
"We believe this is the right step to ensure the Turkey Hill business can meet its full potential and continue to grow its successful ice cream and beverage brands," Sharp said in the latest statement. "Throughout this process, we were extremely impressed with Peak Rock's professionalism and vision for the future of the Turkey Hill business."
Peak Rock's affiliate will continue to run the business from its facility in Conestoga, Pennsylvania, which employs 800 full-time, part-time and seasonal workers. Kroger's 2018 fiscal year ended on 2 February, suggesting the deal is expected to close before the end of May.
Robert Pistilli, the managing director of Peak Rock Capital, added: "Turkey Hill represents an exciting opportunity to invest in a premier brand with an established reputation for quality, flavour variety, and authenticity within the large and growing ice cream and refrigerated drinks space. We are impressed with the accomplishments of the business under the stewardship of Kroger and look forward to completing a seamless transition of the business to a standalone entity and partnering with Turkey Hill's management team to drive significant growth through continued product innovation."
The private equity firm's chief executive Anthony DiSimone said the investor plans to pursue "complimentary acquisitions to extend the product and brand portfolio" of Turkey Hill.