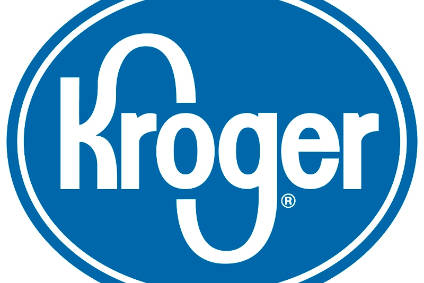 Kroger has teamed up with private-equity fund Lindsay Goldberg to create a vehicle to invest in the "next generation" of upcoming consumer product firms as the largest supermarket chain in the US seeks to "cultivate" new brands.
PearlRock Partners will "leverage Kroger's merchandising capabilities and predictive analytics along with Lindsay Goldberg's deep consumer expertise and nearly 20-year track record of investing in and supporting family-owned and founder-led companies," according to a statement.
New York-listed Kroger said the investment vehicle will form part of the chain's "alternative profit streams portfolio".
Stuart Aitken, Kroger's senior vice president of alternative business, said: "We are excited to add PearlRock Partners to our portfolio of high-growth alternative profit businesses that generate additional value from our core grocery business. We are transforming from grocer to growth company by deploying our assets to serve even more customers and create margin-rich alternative profit streams."
Lindsay Goldberg, based in New York, counts Brian Kelley as one of its partners. He was once the chief executive of US beverage group Keurig Green Mountain, the forerunner to what is now Keurig Dr Pepper, and has also served as president of Coca-Cola Co.'s North American division.
He added: "We are thrilled to partner with Kroger to help grow tomorrow's most-successful consumer brands alongside the entrepreneurs who built them. Backed by a state-of-the-art predictive data platform, real-world consumer product expertise and unparalleled merchandising resources, these next-gen brands will be poised for growth and offer Kroger's broad customer base greater choice, convenience and innovation."
The new partnership builds on Restock Kroger, an initiative launched in 2017 by the US retailer to use its expertise in logistics and data gathering to identify new product areas to deliver additional profits and "drive investments to further redefine the customer experience".
Kroger said PearlRock Partners will "not only drive new alternate profit streams for Kroger, but will also contribute to the small brand ecosystem, helping emerging brands grow and thrive in Kroger's stores".