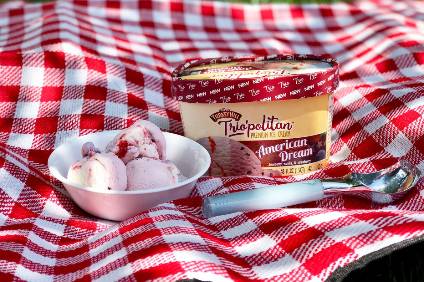 Kroger, the US food retail giant, is mulling the future of ice-cream brand Turkey Hill.
The grocer said yesterday (7 August) it had hired Goldman Sachs to "identify, review and evaluate the options" for Turkey Hill, which manufactures ice cream, frozen desserts, milk, fruit drinks and ice teas.
"Turkey Hill is a unique CPG food business within Kroger Manufacturing as it is a strong, nationally-known brand," Erin Sharp, group vice president for Kroger's manufacturing arm, said. "Turkey Hill's successful and recognisable ice cream and beverage products have the potential for greater growth outside of our company. We want to ensure Turkey Hill has every opportunity to meet its full potential.
"I'd like to thank our skilled and dedicated associates for building a successful brand our customers love. We believe it is in the best interest of our associates, the Turkey Hill business, and our shareholders to explore this course of action."
Kroger's 38 food manufacturing plants, which include 19 dairies, produce own-label lines for the retailer.
Turkey Hill, which has been making ice cream since the Depression era, was the sixth-largest ice cream brand in the US in 2017 by sales, according to Statista.