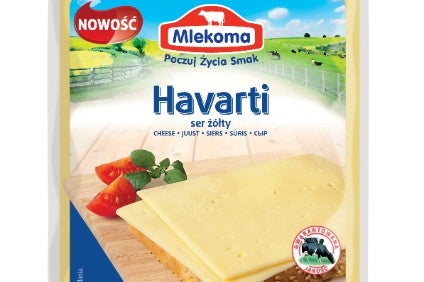 Polish dairy company Mlekoma has attracted takeover interest from Kuwait Projects Company Holding, an investment fund backed by members of the Kuwaiti ruling family.
According to a filing from Poland's Office of Competition and Consumer Protection, a Warsaw-based arm of the fund, Visdal Investments, wants to buy a controlling stake in Mlekoma.
Kuwait Projects Company Holding, also known as KIPCO, counts among its assets the Saudi Arabia-based food group The Saudia Dairy and Foodstuff Company, or SADAFCO.
Mlekoma, headquartered in Warsaw, manufactures a range of dairy products, including consumer-facing lines, as well as ingredients.
According to Mlekoma's website, the company has two plants in Poland, one in the town of Przasnysz, north of Warsaw, and another in Brzeziny, a town close to the central city of Lodz.
Mlekoma is a shareholder in German dairy Uckermaerker Milch, located in the eastern town of Prenzlau.
The company also has a venture with another German dairy group, the giant cooperative DMK.