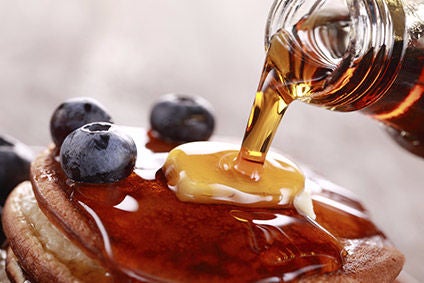 Canadian maple syrup supplier L.B. Maple Treat has been sold to a group of investors including investment firm Champlain Financial Corporation and the founder of Cirque du Soleil.
Bedford Capital, a Canadian private-equity firm, has offloaded the branded and own-label maple syrup manufacturer, which also produces cookies, maple sugar and maple butter. Financial details of the transaction were not disclosed.
CCC Investment Banking, which acted as the financial advisor to L.B. Maple Treat, described the business as "one of the largest bottlers of branded and private label maple syrup in the world".
A statement from the investors said L.B. Maple Treat suppliers to retailers in 12 countries.
Daniel Gauthier, the founder of Cirque du Soleil, has invested in the business through his holding company HDG Inc. He has teamed up with Champlain Financial Corporation and asset manager Fondaction.
Daniel Cousineau, a former president at Canadian fast-casual restaurant chain Rotisseries St-Hubert, has also invested in the deal and will become L.B. Maple Treat's president and CEO.