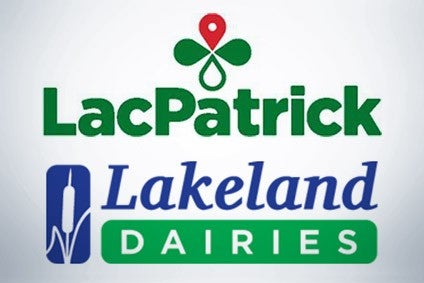 Shareholders in two Ireland-based dairy cooperatives have given their backing for the companies to join forces.
The members of the Lakeland Dairies and LacPatrick Dairies co-ops voted in favour of the businesses' plans to combine, which they believe will make the enlarged entity competitive on international markets.
Some 95.99% of the shareholders in LacPatrick Dairies voted in favour of the merger, with 97.24% of Lakeland Dairies' shareholders supporting the move.
Michael Hanley, the CEO of Lakeland Dairies and CEO-designate of the new business, said: "Underpinned by the confidence shown by the members of each co-operative, the combined organisation will be a competitive, international dairy food business which will work as a platform to secure the future of our dairy farmer members for generations to come."
Once completed, the combined co-ops will create the second-largest dairy processor in Ireland with an annual turnover of more than EUR1bn (US$1.14bn). The farmer-owned societies will have 3,200 milk suppliers adding up to 1.8bn litres.
LacPatrick Dairies manufactures branded dairy products and acts as an own-label supplier to retailers in Ireland. The co-op sells products to the foodservice channel and to food manufacturers in Ireland and the UK. It also lists export markets including Germany, the Middle East and Japan on its website.
Lakeland Dairies exports foodservice products and food ingredients to 80 markets.
Andrew McConkey, the chairman of LacPatrick Dairies, said: "By voting in favour of the merger, we are confident that both the LacPatrick and Lakeland shareholders have created a sustainable platform for dairy production in the northern half of the country. This will create stability, scale, efficiency and further added value for our milk producers together with enhanced global market access for our high-quality dairy products."