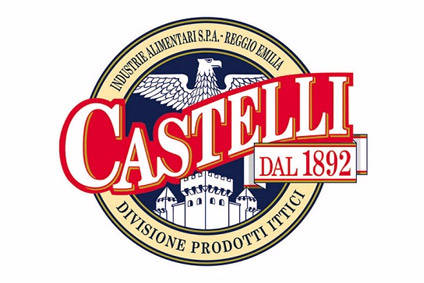 French dairy giant Lactalis has confirmed it has acquired Italian cheese maker Nuova Castelli, majority-owned by UK-based private-equity firm Charterhouse Capital Partners.
In a Tweet today (30 May), Lactalis said: "We pursue our development in Italy with the signature of an agreement for the acquisition of Nuova Castelli, company specialising in production and distribution of dairy products in the Italian tradition, such as Parmigiano Reggiano, Mozzarella di Bufala Campana and Gorgonzola."
just-food reported last Thursday (23 May) there were claims in the Italian press Lactalis was the frontrunner in the race to acquire the Parmesan cheese business but faced competition from Italian peer Granarolo and private-equity groups.
Now Lactalis has announced it has acquired Nuova Castelli. When the deal was first mooted it was opposed by Italy's main agricultural union Coldiretti. It said the move would "strengthen the French hegemony by putting its hands on the best-selling Italian products with a designation of origin (DOP), from Parmigiano Reggiano to Grana Padano, up to Gorgonzola, Taleggio, and buffalo mozzarella. and Pecorino Toscano".
Nuova Castelli, based in Reggio Emilia, exports Parmigiano Reggiano cheese to markets including the UK, Germany, Russia and France.
It has 1,000 employees in plants in Italy and abroad. In 2018 the company had a turnover of EUR460m (US$512.6m).
Charterhouse Capital Partners said Nuova Castelli has "approximately" 20 factories. The private-equity firm acquired Nuova Castelli in 2014. In its own statement announcing the sale to Lactalis, Charterhouse Capital Partners said: "Under Charterhouse's ownership, Nuova Castelli has grown its international footprint, established new relationships with important retailers and experienced further growth, including the acquisition of Alival in Italy, North Coast in Poland and Empire Speciality Cheese in the USA."
Terms of the deal were not disclosed.