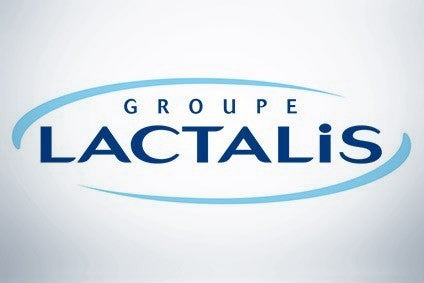 A French government official has told a senate commission that dairy company Lactalis – embroiled in a crisis resulting from salmonella linked to its products – did not declare an earlier outbreak of the disease at its facility.
Patrick Dehaumont, the director general of food, attached to the country's Ministry of Agriculture, said the group did not report a case of contamination linked to its products in 2011.
The revelation is likely to damage further the reputation of Lactalis which is already reeling from the fallout of a salmonella outbreak in December linked to infant formula and nutrition products produced at its factory in Craon in north west France.
Dozens of babies have fallen ill after drinking contaminated baby milk produced by Lactalis, one of the world's largest dairy groups, resulting in the recall of 12m tins of formula from 80 countries.
Questioning Lactalis' transparency, Dehaumont told the hearing: "What we see is that there is a discrepancy between the elements given at the level of the inspection and what we were able to recover as self-monitoring following the crisis.
"Salmonella agona were found in 2009, 2014, one on products in 2011, and other serotypes in 2013 and 2014."
Under French law companies only have to notify the authorities if products are tainted, which would include the 2011 case.
Asked to confirm that positive Lactalis self-checks had not been handed to the authorities, Dehaumont replied: "That's it".
He added: "What's unfortunate, is that there was no questioning by the company about the fact that it was still amazing to find a salmonella agona several times over the years after it was found in 2005."
Lactalis spokesman Michel Nalet declined to comment when contacted by news agencies Reuters and AFP. just-food has also contacted Lactalis for a response.
Earlier this month Lactalis CEO Emmanuel Besnier said the firm could have been producing infant formula tainted with salmonella for more than a decade.
He said the same strain of salmonella had been found at the Craon site in 2005, before it was owned by the business.
The current problem has bruised the reputation of Lactalis and of the wider French food industry after a botched recall meant tainted products were still on sale weeks after the link between the formula and the cases of illness was made.
Lactalis has permanently closed part of the facility in the wake of the latest contamination.