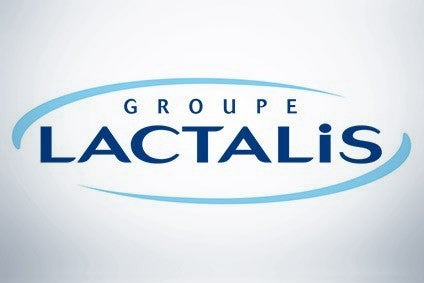 French dairy group Lactalis has increased the extent of its product recall following an earlier reported salmonella contamination scare.
Its nutritional product Taranis – a powdered amino acid mix – has been added to the list of recalled products, which until now have centred on baby food.
Lactalis has now established for certain the source of contamination is its factory at Craon in north-west France and the company said in a statement on its website it is recalling all infant formula and nutritional products made at the factory since 15 February as a precaution.
And, in a note to consumers, it said: "We would like to extend our sincere apologies to the families concerned. We measure the magnitude of the situation and understand the anxiety and the major disruptions it generates."
It was on 11 December French officials ordered the global recall of several baby formula milk and baby food products made by Lactalis after the discovery of salmonella bacteria.
The recall include products for exports to countries including China, Greece and Colombia. It covered baby milk powder products marketed under the Milumel, Picot and Celi brands.
France's consumer protection agency, DGCCRF, said at the time the recall followed 20 cases of salmonella infection of infants in France during early December.
Lactalis's latest recall represents 720 batches, in addition to more than 600 batches already covered by earlier withdrawals.
The latest recall affects products destined for both French and overseas markets carrying the aforementioned Picot and Milumel brands, as well as Taranis.
Lactalis said tests showed that contamination occurred at Craon following work in the first half of the year.