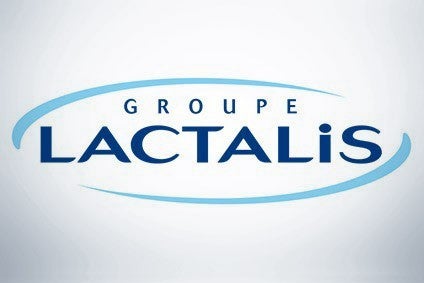 Lactalis plans to shut one of its cheese factories in France as part of plans to "modernise" the company's production of soft cheese.
The privately-owned French dairy giant wants to make its soft-cheese business more competitive and has outlined plans to close its facility in Retiers, north-western France.
Lactalis said its cheese business is "embarking on a strategy of redeployment and the industrial modernisation" of its cheese factories in a bid to "strengthen the competitiveness of its soft-cheeses operations".
The company, meanwhile, is investing at another site 60 miles further north in Domfront, including building a new production unit.
Under the plans at Retiers, which have been presented to staff, Lactalis' "gradual redeployment" of production at the Retiers dairy to other, unspecified, sites will take place over three years. The company said no job cuts were envisaged "given the skills of the employees, the group's recruitment needs and the deadline available to us".
Setting out the rationale for closing the Retiers site, Lactalis said the factory had "the highest costs" among its plants producing soft cheese. The company pointed, for example, to the way the dairy is set up over two floors, which it explained "does not allow us to consider the necessary arrangements to improve and optimise its organisation".
Lactalis added the site offers "the greatest number of internal mobility opportunities", with the facility "close to seven other sites located within a radius of 50km".
Elsewhere, French media organisation Disclose has accused Lactalis of polluting some of the country's major rivers over the last decade. The Retiers factory was among the plants to feature in the report. The publication said Lactalis had released milk-related derivatives or by-products from wastewater treatment plants, claiming the actions had led to the death of fish.
Disclose also claimed Lactalis had ignored warnings of non-compliance by not starting remedial work for several years.
In a statement provided to just-food, Lactalis said it "reaffirms its commitment to reducing its environmental footprint" and pointed to investment in water purification.
The company added: "The Lactalis Group recognises that certain installations may be the source of occasional overruns. In all cases, solutions are provided to any incident detected."
Lactalis said "lasting solutions have been put in place" at factories in Saint Just de Claix and in Retiers.