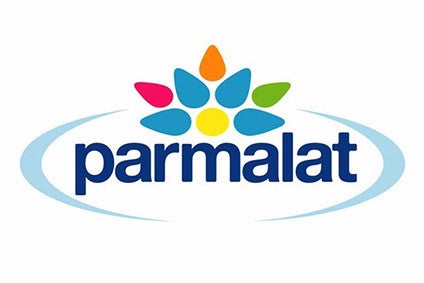 Lactalis-owned holding company Sofil has filed a complaint with Italy's stock market regulator against Parmalat minority shareholder Amber Capital.
The moves comes as Lactalis continues to pursue its attempt to increase its stake in the Italian dairy group. If it takes ownership of 90% of Parmalat's outstanding share capital Lactalis has indicated it would then de-list from the Italian stock exchange.
Lactalis, which already held an 87.74% stake in Parmalat, first detailed its offer to acquire the shares in Parmalat that it does not already hold late last year. Lactalis offered EUR2.80 (US$2.90) per share for the remainder of the dairy processor.
The offer was delayed by a request from Italy's stock market regulator, the Commissione Nazionale per le Societa e la Borsa (CONSOB), for additional information. CONSOB approved the proposal. The submission period started on 9 February and closes on 10 March.
Amber Capital, which has reportedly ruled out tendering its 3% stake in Parmalat, has argued that the offer price undervalues Parmalat. In its complaint, Sofil suggested that Amber Capital's public statements include incorrect information.
Neither Lactalis nor Amber Capital responded to requests for further comment.