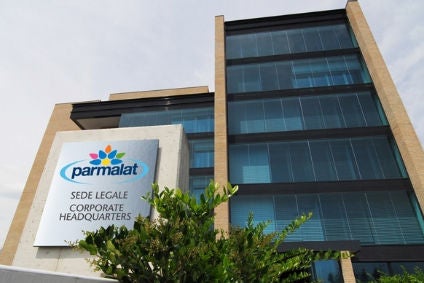 French dairy giant Lactalis has been given the green light to launch a takeover offer to secure full control of Italian group Parmalat.
The company, which already held an 87.74% stake in Parmalat, first detailed its offer to acquire the shares in Parmalat that it does not already hold late last year. Lactalis offered EUR2.80 (US$2.90) per share for the remainder of the dairy processor.
The bid was delayed by a request from Italy's stock market regulator, the Commissione Nazionale per le Societa e la Borsa (CONSOB), for additional information. Yesterday (30 January), CONSOB approved the proposal and said the submission period will start on 9 February and close on 10 March.
Lactalis plans to delist Parmalat from the Italian bourse if it obtains control of 90% or more of Parmalat's share capital, CONSOB noted.
The company took majority control of Parmalat on the back of a hostile takeover in 2011. The company's attempt to secure full ownership of the group has met resistance from existing shareholders. According to Italian reports, Amber Capital – which holds around 3% of Parmalat shares – has insisted the offer of EUR2.80 is "insufficient" and suggested the price should be above EUR4 per share.
Lactalis and Amber Capital did not respond to requests for comment.