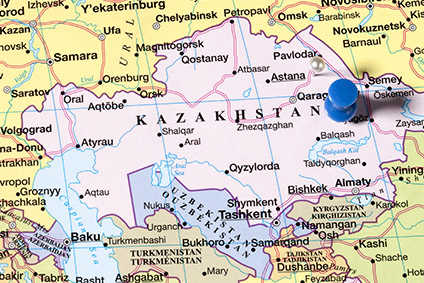 FoodMaster, the Kazakh dairy business owned by Lactalis, has secured financial support from the European Bank for Reconstruction and Development.
The EBRD is providing a EUR15m loan that FoodMaster said it will use to "modernise" its three dairy plants and invest in its local supply chain.
"This project is very important for our company," Arman Aldabergenov, general manager of Lactalis-FoodMaster Kazakhstan, said. "In line with Lactalis Group's worldwide policy, all investments will continue to be directed into the development of our milk collection points, modernisation of all three plants which are currently the most modern dairy production sites in Kazakhstan, and quality control system at all stages from farm to retail. All these steps have one goal: to provide our consumers with high quality dairy products produced from raw milk and to grow Lactalis dairy products' competitiveness."
The EBRD said it is also embarking on a wider programme to improve the collection and production of milk in Kazakhstan alongside the UN's Food and Agriculture Organization.
"The programme will contribute to the transfer of knowledge on animal nutrition, farm management, quality standards and collection systems which will help local dairy producers better connect to milk processing companies. FoodMaster has already started introducing some of the know-how under the programme," the EBRD said.