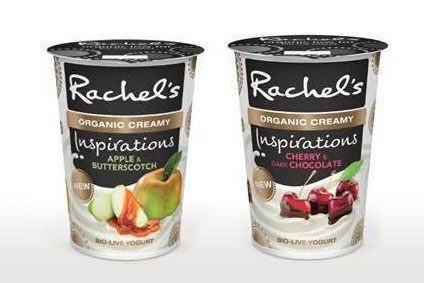 Lactalis-owned UK organic yoghurt maker Rachel's is launching a range to try to capitalise on growing evening yoghurt consumption.
The company is introducing its organic Inspirations line in two flavours: apple & butterscotch and cherry & dark chocolate.
Daniel Wheeler, marketing manager at Rachel's, said: "Whilst we know that 32% of yogurt consumption takes place in the evening, not all brands are tapping into this and the current indulgent yogurt offering for this occasion is limited. We have identified a clear gap in the market with our innovative Inspirations range, which will strengthen our current core range, offering a delicious new evening experience."
The line will be available in Waitrose and Ocado from next week (22 February).