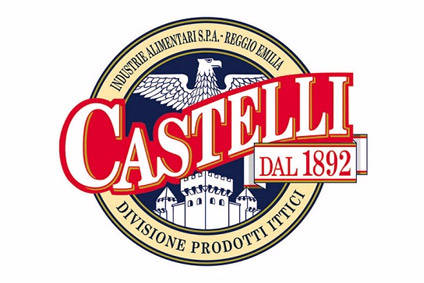 French dairy giant Lactalis has been linked with a deal to take over Italian cheese maker Nuova Castelli.
Reports in the Italian press say France's Lactalis is the frontrunner in a race to acquire the Parmesan cheese business but faces competition from Italian peer Granarolo and private equity groups.
Lactalis already owns the Italian dairy business Paramalat, amongst other Italian assets.
Nuova Castelli, which owns the well-known Castelli brand, is currently owned by the UK investment group Charterhouse Capital Partners. The media reports suggested Charterhouse has sought new investors in the business since the start of the year and has considered both a partnership with another private equity fund or an outright sale.
However, a deal which puts Nuova Castelli into foreign hands is likely to prove unpopular with local farmers.
Coldiretti, the Italian agricultural association, said the move would "strengthen the French hegemony by putting its hands on the best-selling Italian products with a designation of origin (DOP), from Parmigiano Reggiano to Grana Padano, up to Gorgonzola, Taleggio, and buffalo mozzarella. and Pecorino Toscano".
It added: "The sale of Parmigiano Reggiano to the French must be stopped so as not to repeat the same mistakes made in the past with the sale of Parmalat to Lactalis." Nuova Castelli, based in Reggio Emilia, exports Parmigiano Reggiano cheese to markets including the UK, Germany, Russia and France.
It has 1,000 employees in some 20 plants in Italy and abroad. In 2018 the company had a turnover of EUR460m (US$512.6m).
just-food has contacted Lactalis and Granarolo for a response to this story. A spokesperson fro Granarolo said the company preferred not to comment on the "rumour".
A spokesperson for Charterhouse Capital Partners said the firm is not commenting on the matter.