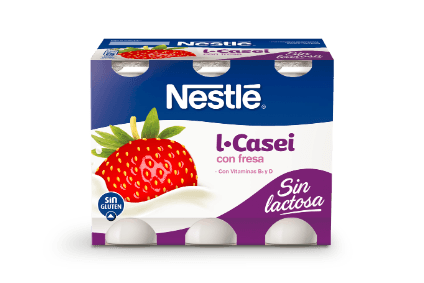 Lactalis and Nestle have entered the lactose-free yoghurt category in Spain with the launch of a range of products through their European yoghurt and chilled desserts joint venture.
The companies claimed 30% of the Spanish population are lactose intolerant.
The range features three products. The first is a yoghurt drink, has an RSP of EUR1.49 (US$1.68) per bottle.
The other two products are two variants of yoghurt – sweetened and strawberry. The yoghurts are sold in a pack of six 100g pots. Lactalis and Nestle said the product is "enriched" with vitamins B6 and D. It has an RSP of EUR2.49 per pack of six.
The Lactalis-Nestle joint venture was announced in 2005 and formed in 2006. It covers nine European countries. The venture sells yoghurts under brands including Ski and Munch Bunch. It also markets chilled desserts based on Nestle confectionery brands including Aero, Milky Bar, Smarties, Yorkie and Rolo.