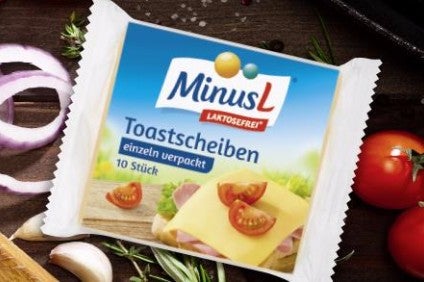 French dairy giant Lactalis is set to acquire German dairy group Omira for an undisclosed sum, it was announced today (23 May).
Omira said its shareholders will vote on 22 June on the proposed takeover, that would "secure the long-term future" of its milk producers for the next ten years and "the further development" of the dairy's production sites in Ravensburg and Neuburg in southern Germany.
The deal shareholders will vote on includes proposals for Omira to combine with Lactalis and benefit from "further development and investment" in the milk powder and ingredients business at Ravensburg and in its dairy products operation at Neuburg.
In addition, Omira said the deal would give its milk producers "access to international markets and the creation of new sales channels".
Existing contracts between milk producers, co-operatives and Omira would continue, meaning "much remains virtually unchanged for the milk producers", Omira said. "The co-operative structure between Omira and milk producers would remain intact."
Lactalis would also guarantee a "long-term milk price" for all Omira's producers, "after a short transitional phase" of at least the monthly average of farm-gate milk in Bavaria until the end of 2027, Omira said.
"The payment of the milk money is guaranteed by a powerful and financially strong partner, who has worked successfully in the dairy business for decades," the company said.
Omira said it had held talks with other potential suitors before recommending the Lactalis deal, which followed a year of "great challenges" for the business including rising production costs.
Omira said it is owned by about 2,600 milk producers and processes around 835m kilogrammes of milk annually across its two plants.
The dairy said it produces milk products for the international food and confectionery industry as well as for manufacturers of baby food, which is one of its "core competences". The company also produces a range of lactose-free dairy products under its MinusL brand.
A Lactalis spokesperson told just-food today the company had made a proposal to Omira but it would make no further comment ahead of the German firm's shareholder meeting.