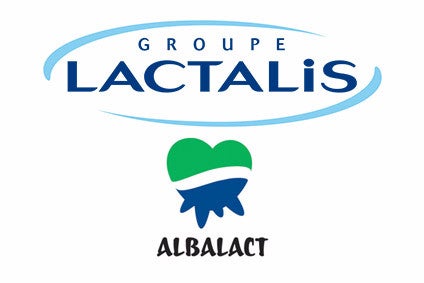 Lactalis has moved to buy a majority stake in Albalact, the Romanian dairy group.
The French group has signed an agreement with Albalact shareholders that collectively own over 70% of Albalact.
Lactalis already has a presence in the country, owning the local dairy business LaDorna, which it acquired in 2008.
The deal, announced today by the publicly-listed Albalact, is subject to competition approval in Romania. Should the transaction be given the green light and other customary conditions be satisfied, Lactalis intends to launch a voluntary takeover bid for the rest of Albalact's shares.
Under the terms of the agreement, Lactalis will pay RON407.3m (US$98.2m) minus a contractually agreed adjusted net debt on the last day of the month before the month in which the conditions of the deal have been finalised.
For illustrative purposes, Albalact said its net debt on 30 September was RON11.82m, which would lead to Lactalis paying RON0.4543 a share. Albalact said that price would be a 37% premium on the closing price for its shares listed on the Bucharest Stock Exchange yesterday.
Albalact says it is the largest dairy company in Romania that has a majority of its stock owned by domestic investors. It markets fresh and UHT dairy products under brands including Zuzu, Raraul and de Albalact.