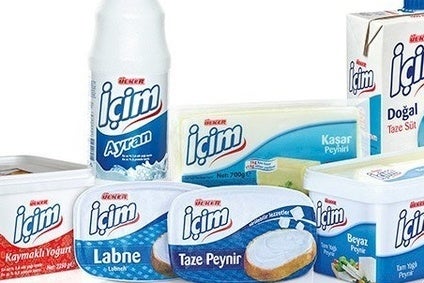 Lactalis has moved ahead of French rival Danone into second place in the list of the world's top ten dairy companies by sales, according to new data from Rabobank.
Acquisitions in markets including Australia, Brazil, India and Turkey in the last 18 months have seen Lactalis leapfrog Danone, with Nestle remaining far ahead as the largest dairy group by sales.
The Rabobank poll, which measures dairy sales in 2014, plus the impact of acquisitions between 1 January and 15 June this year, also saw US co-op Dairy Farmers of America enter the top five at the expense of FrieslandCampina.
China's Yili, which last year became the first emerging-market dairy group to break into the top ten of the Rabobank list, held its position.
However, local rival Mengniu jumped three places to 11. Rabobank said the Chinese companies' growth had been largely organic but warned slower economic growth and the maturation of some product categories had weighed on underlying volume growth. It added an easing of inflation would contribute to slow the growth in revenues.
Further down, another US co-op, Land O'Lakes, re-entered the top 20. Japan's Morinaga fell off the list, which Rabobank said was a sign of the decline of Japanese dairy companies. It noted Meiji had slid from 12th in last year's poll to 17th.
"The decline of Japanese companies provides a cautionary tale for other major dairy companies," Rabobank said. "When faced with a slow-growing domestic market, it is hard to expand a dairy business without pushing into offshore markets, or acquiring or integrating other companies. A weakening currency only serves to further devalue sales."