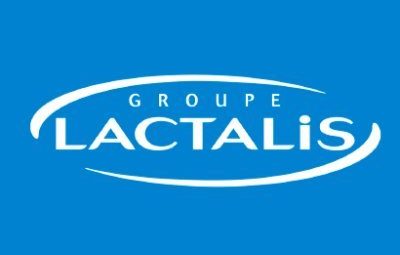 French dairy major Lactalis has been taken to task for failing to comply with a new government initiative introduced last year to improve plant safety and reduce the environmental footprint of factory operations.
The Ministry of Ecological Transition has identified 13 industrial sites that need improvement, including five in the food sector owned by Lactalis. All the plants have been placed under increased vigilance following factory inspections to comply with a ruling laid out by minister Barbara Pompili last September aimed at preventing on-site accidents and to protect the welfare of employees, as well as ensuring the facilities are environmentally sound.
A deadline to comply has been set as 31 December 2022. In the case of Lactalis, the ruling applies to the five identified plants in Riom-es-Motagne, Raguin-Vercel, Lons-le-Saunier, Xertigny and Laval-Changé.
In response, Lactalis has said work started on making improvements at the sites in question last year and are due for completion "no later" than 2022.
"Pending the expiry of these works, measures have been implemented on all sites in order to comply with the regulatory standards," Lactalis said in a statement. "Large-scale work has already been initiated on these sites, which today comply with authorised discharge standards."
Privately-owned Lactalis added that it had spent EUR45m (US$53.2m) in the last six years to improve wastewater treatment, with a further EUR45m planned over the next three years, noting the business is "fully aware of its environmental responsibility and continuously improves its control of industrial risks".
Lactalis explained that its cheese factory in Riom-es-Motagne completed modernisation work for wastewater treatment in March this year in accordance with discharge compliance, with further improvements to be initiated by the end of 2021 ready for operations in 2022.
At the Raguin-Vercel cheese plant, Lactalis said the building of a "containment basin" has been commissioned to start in October.
It is also in the process of completing technicalities over the management of effluents at its cheese facility in Lons-le-Saunier after making improvements to ensure compliance with the ruling in June.
Technical improvements for the pre-treatment of wastewater are already underway at the Laval-Changé site, and an "overhaul of effluent neutralisation" will be implemented by September. Construction of an aerated buffer tank is also underway with planned commissioning in June 2022.
Finally, Lactalis said work on the "complete overhaul" of wastewater treatment at its Xertigny dairy plant will start in September.
"The Lactalis Group is continuing its process of progress and taking into account the natural environment," the dairy firm said. "In parallel with the work on wastewater treatment plants since 2018, the Lactalis Group has implemented 11 conversion projects to natural gas and/or wood. All these works show the willingness of the Lactalis Group to work to reduce its environmental footprint."