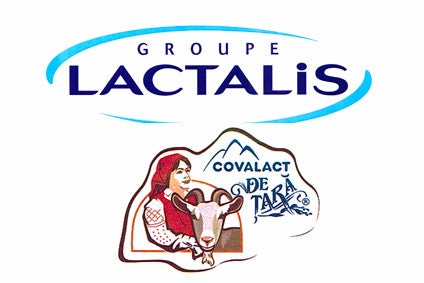 Lactalis has struck a deal to buy Romanian dairy business Covalact, with the acquisition set to be the second the French giant has made in the country in 2016.
A spokesperson for the privately-owned Lactalis confirmed the move today (20 December). "This is another step in our development in this country," the spokesperson said.
The spokesperson declined to comment on the price Lactalis is set to pay for Covalact, which is controlled by US investment fund SigmaBleyzer. Officials at the fund's office in Bucharest had not responded to a request for comment at the time of writing.
Reports in Romania suggest the value of the deal is more than EUR40m (US$41.5m). Covalact has been reported to have generated a turnover of EUR44.9m and net profit of EUR1.3m in 2015.
In January, Lactalis agreed to buy a majority stake in Romanian dairy group Albalact. Lactalis first entered Romania in 2008 with the acquisition of dairy firm LaDorna.
Reports in Romania suggest Lactalis's move for Covalact will need approval from the country's competition regulator.
A spokesperson for the Romanian Competition Council said it had yet to receive an official notification on the deal but said one was "expected".