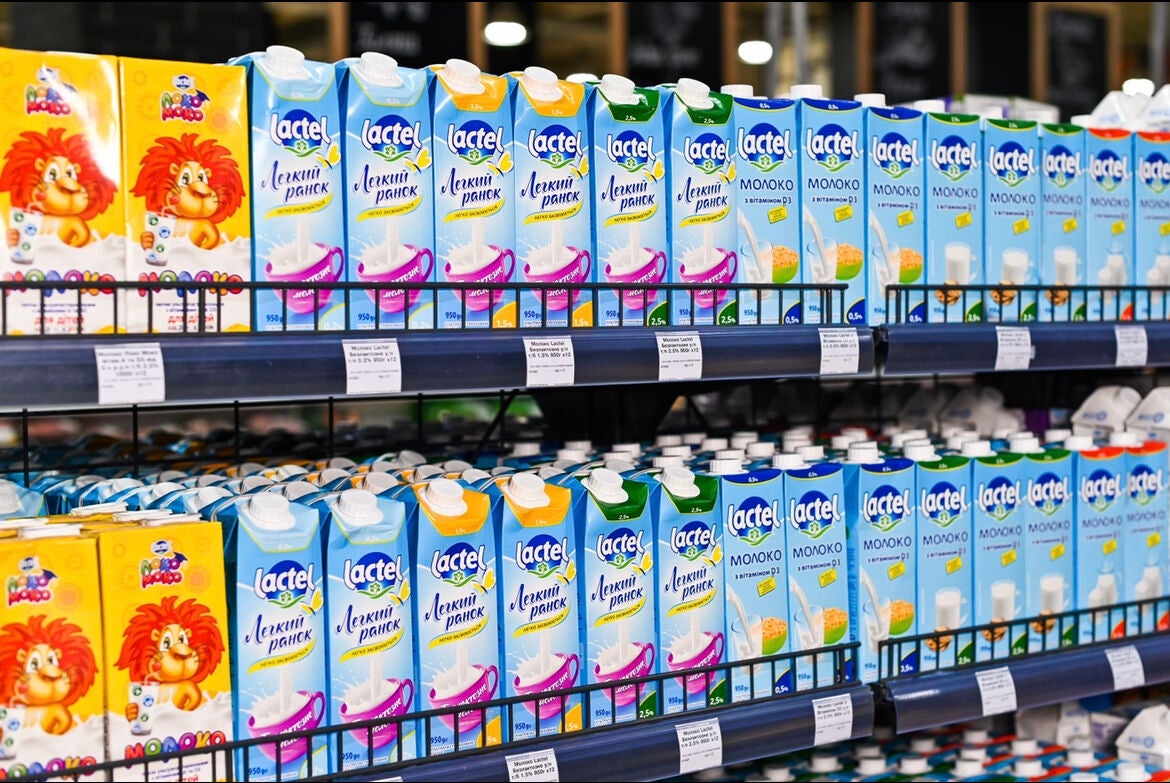 Lactalis has sought to stress it has not formally shut its factories in Ukraine but is ready to suspend or resume production depending on conditions close to the facilities.
The French dairy giant, which has three plants in Ukraine, said today (4 March) its plant in Pavlograd in the east of the country was able to operate yesterday but added the situation, unsurprisingly, remains fluid.
"The sites may see their activity suspended while the safety of our employees and partners is endangered. Our sites are therefore not closed but are adapting to the evolution of the situation," a spokesperson said.
Lactalis markets butter, milk, cheese and yogurt in Ukraine, with its business in the country generating around EUR100m in sales. Its plants in Ukraine also export to markets including Georgia and Moldova.
The company employs 850 staff in the country. In a statement issued today, Lactalis said some employees were among those in Ukraine who had sought refuge in neighbouring countries.
"To date and depending on their location, some of our employees have chosen to stay at home, others to move to the west of the country and others finally to leave the country," the company said. "Our teams in Poland, Romania, Hungary and Moldova have provided them with assistance after their border crossing."
In Russia, according to the website of Lactalis' local subsidiary, the company employs more than 1,500 staff in the country. It has four factories, producing a range of products from cheese to UHT milk and yogurt.
"Our sites in Russia continue to produce and our products to be marketed," the statement added.