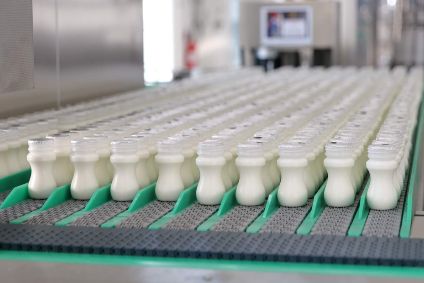 ESI Nutrition, the private-label and co-manufacturing supplier of products from infant formula to sports nutrition, has invested in its production.
The France-based business, owned by dairy cooperative Laïta, has unveiled a line to expand the range of packaging formats it offers to customers.
ESI said the new line could bottle products in 70ml and 90ml packs, smaller than existing options, which were "perfectly suited" to the company's flagship product, liquid infant formula sold in ready-to-use bottles and distributed in maternity wards.
Mathieu Lucot, marketing manager at ESI, also pointed to other potential customers. "The release of the first marketable bottles is an important step for the company and we welcome the addition of these new options to our range. Beyond opening up opportunities for our customers in the baby nutrition market, these new formats also present interesting possibilities for sports nutrition brands as well as for highly-concentrated, clinical-nutrition products."
Lucot added the plant where the new line is housed, located in Ploudaniel in north-western France, had approval from Beijing to ship products to China. "The fact that our industrial site is approved by the Chinese authorities to provide products intended for export to China is an important asset that will allow us to expand our presence in this region with adapted nutritional solutions to best support growth and infant development."
ESI has two other factories in France, in Ancenis in the west of the country, and in Créhen, which like Ploudaniel, is a town in Brittany.