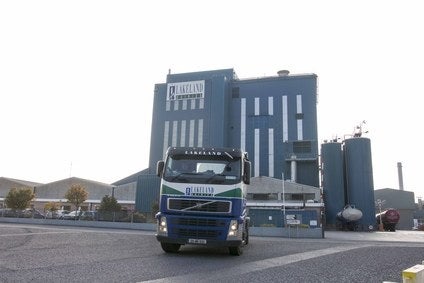 Irish dairy co-operative Lakeland Dairies has revealed plans to invest EUR36m (US$40.6m)in expanding its milk powder processing operations
Lakeland produces 80,000 tonnes of milk powders a year and this will rise to 130,000 tonnes on completion of the project at its site in Bailieboro, Co. Cavan in 2016. Construction will start immediately. The move will create 81 new jobs.
The company said the investment leaves it "well positioned" to take advantage of "future market opportunities" when EU milk quotas are abolished later this year. "Lakeland Dairies processes over 800m litres of farm produced milk annually into a wide range of value-added dairy foodservice products and food ingredients which it exports to over 70 countries worldwide. Following the abolition of milk quotas later this year, annual milk supply to Lakeland Dairies is expected to increase by some 40% to over one billion litres by 2020," the company noted.
Lakeland Dairies CEO Michael Hanley said the company has targeted growing demand for infant formula, dairy proteins and health and nutrition products.