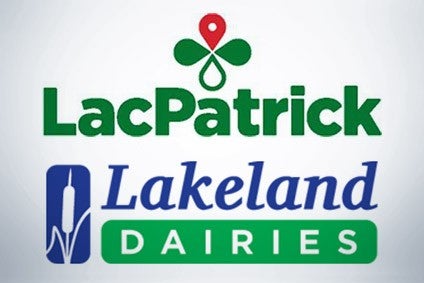 The UK's competition watchdog has imposed a so-called "initial enforcement order" into the planned merger between Ireland-based cooperatives Lakeland Dairies and LacPatrick Dairies.
In a proposed deal first announced in July, the planned amalgamation of the two companies went to a shareholder vote in October, when 95.99% of the shareholders in LacPatrick Dairies voted in favour of the transaction. A larger percentage of Lakeland Dairies' owners – 97.24% – also supported the move.
The Competition and Markets Authority explained today (26 November) the nature of an initial enforcement order (IEO) as being: "The CMA has reasonable grounds for suspecting that it is, or maybe the case, that arrangements are in progress or in contemplation, which, if carried into effect, will result in Lakeland Dairies and LacPatrick Dairies ceasing to be distinct."
However, the CMA said an IEO does not prevent the completion of the deal between the two companies as long as they observe a number of restrictions laid down by the competition body, including any action that would lead to the integration of the businesses or transfer of ownership.
Michael Hanley, the chief executive of Lakeland Dairies and the designate to head up the combined entity, said in October: "Underpinned by the confidence shown by the members of each co-operative, the combined organisation will be a competitive, international dairy food business which will work as a platform to secure the future of our dairy farmer members for generations to come."
CMA said it imposed the IEO on Lakeland Dairies and LacPatrick Dairies on 23 November and a date for any phase one enquiry, where interested or concerned parties are usually invited to comment on the merger, is to be confirmed.