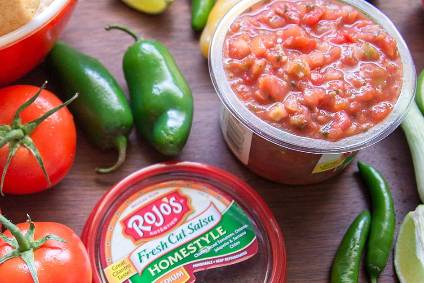 US-based dips and desserts manufacturer Lakeview Farms has announced its second acquisition in a week, snapping up salsa maker Simply Fresh Foods.
Lakeview Farms, which also this week unveiled a move for hummus dips firm Tribe Mediterranean Foods, has bought Simply Fresh Foods from US private-equity firm Ancor Capital Partners.
Simply Fresh Foods, headquartered in Buena Park, California, has a portfolio including salsas and dips brand Rojo's and seafood salads brand San Francisco.
Financial details on the deal were not disclosed.
"We believe Lakeview Farms will be an excellent partner for Simply Fresh Foods going forward," Ray Kingsbury, a partner at Ancor Capital Partners. The buy-out house bought Simply Fresh Foods – then called Fresh Food Concepts – in 2010, changing the name of the business in 2015.
Lakeview Farms is itself owned by a private-equity firm. Sequel Holdings bought Lakeview Farms in 2015.
Sequel Holdings also owns Brady Enterprises, a US contract manufacturer of powdered food products; Chairmans Foods, a US chilled and frozen food business; and fresh-produce supplier J&J Family of Farms.