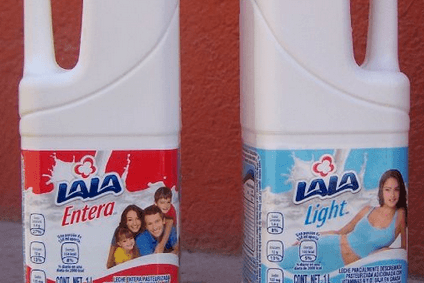 Wal-Mart de Mexico CEO Scot Rank will replace long-time Grupo Lala chief executive Arquimedes Celis at the helm of the Mexican dairy company later this year.
In an announcement, Lala said Celis has decided to retire from the post as CEO after 14 years. Celis will stand down as chief executive on 30 June but will continue to serve on Lala's board of directors and will continue in an advisory capacity thereafter.
Celis's replacement, Rank, has held senior leadership positions at Walmex for the past ten years. He held the post of president and CEO at the retailer since 2010, during which time Walmex grew sales by 230% and operating profit by 280%. Prior to this he held positions at McKinsey & Co and The Coca Cola Co.
Lala chairman Eduardo Tricio said: "Scot Rank is a proven leader with substantial experience in both consumer and retail businesses, which are core to what Lala has done since our inception. Scot has the vision and leadership skills necessary to lead the company into its next phase of growth and innovation."