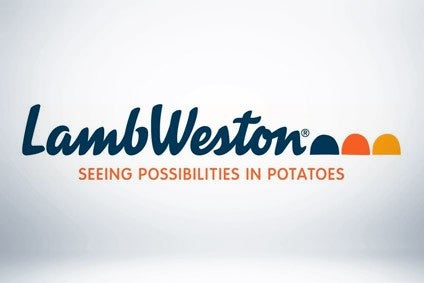 Lamb Weston Holdings, the US-based potato products supplier, today (6 April) reported higher sales and earnings for the first nine months of its financial year.
The growth came despite a fall in third-quarter profits, although president and CEO Tom Werner said the three months to 26 February had "played out as expected".
Lamb Weston saw its net income drop 22% to US$84.2m in its third quarter amid lower interest costs and equity method investment earnings. The business also pointed to the lapping of a $17.7m non-cash gain in the previous year's third quarter.
The group gave a figure for its adjusted EBITDA, including unconsolidated joint ventures, which it said rose 11% in its third quarter to $191m.
Lamb Weston's income from operations increased 14% to $145m amid a "favourable price/mix". Net sales were up 5% at $769m amid a four percentage point benefit from price and mix.
Over the first nine months of the year, Lamb Weston generated net income of $251m, up 3% year-on-year. Income from operations grew 23% to $395.7m. Net sales increased 5% to $2.34bn.