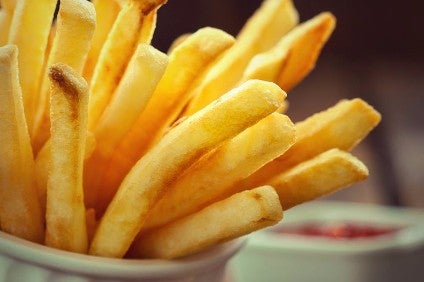 Potato-products producer Lamb Weston has revealed plans to build a second manufacturing facility in China with an investment of around US$250m.
The US-based retail and foodservice supplier is building a new factory to manufacture french fries. The plant will be situated in Ulanqab, Inner Mongolia in the north of China to add to an existing facility in Shangdu in the same region. Work is expected to be completed in the second half of Lamb Weston's 2024 fiscal year, with 240 full-time positions envisaged once operational.
Idaho-based Lamb Weston, which is listed on the New York Stock Exchange and with a financial year that runs to the end of May, said the factory will have the capacity to produce more than 250 million pounds of frozen french fries and other potato products a year.
Tom Werner, its president and CEO, said: "The french-fry category is poised for growth globally, and China continues to be a critical market for us. This investment of in-country production for the China market is a clear example of our commitment to our strategic customers and supporting their growth plans well into the future."
According to Lamb Weston's 2019 annual report, which was released in May last year, as well as the facility in Shangdu, the company has also offices in Beijing and Shanghai.
The same report said Lamb Weston runs 18 manufacturing sites worldwide, with joint ventures operating another nine.
Lamb Weston does not disclose sales by country but, in its fiscal 2020 year to the end of last May, the company's generated a fifth of its net sales outside the US. The company said that portion came "primarily in Australia, Canada, China, Japan, Korea, Mexico and Taiwan".