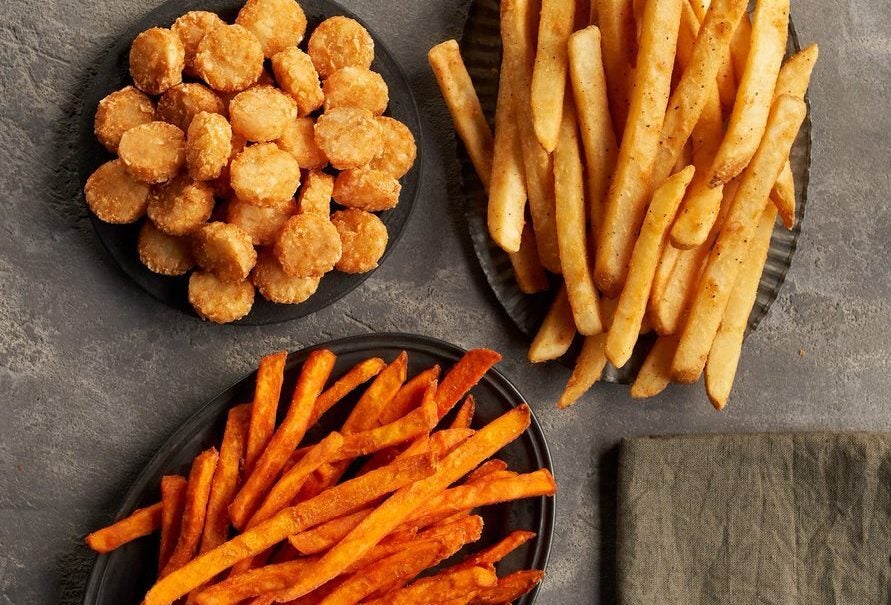 Lamb Weston, the US frozen potato products supplier, is buying out its European joint-venture partner in the Netherlands for EUR700m (US$687.9m).
Idaho-based Lamb Weston said today (20 October) it has entered an agreement to acquire the 50% shares in Lamb Weston-Meijer held by Dutch group Meijer Frozen Foods. The partnership was formed in 1994 as an equally split project.
The transaction is expected to close in the second half of Lamb Weston's current 2023 fiscal year, subject to regulatory approval. The first quarter ran to 28 August, with the New York-listed company reporting group-wide sales of US$1.2bn, up 14%.
Tom Werner, Lamb Weston's president and CEO, said: "Lamb-Weston-Meijer was built over the last 28 years, and we're grateful to Meijer Frozen Foods for their longstanding partnership. The joint venture has served as a strong platform to drive growth in Europe and the Middle East, as well as to support our global customer base across our key international markets."
He added: "This transaction firmly aligns with Lamb Weston's long-term capital allocation and acquisition framework, and we believe it will strengthen our manufacturing footprint by leveraging a truly global supply chain to better serve our customers and position us to take advantage of growth opportunities in Europe, the Middle East and Africa."
Lamb Weston said the purchase will comprise EUR525m in cash and EUR175m of its common stock. Lamb-Weston-Meijer generated around EUR954m in sales in fiscal 2022, including EUR114m from its exited joint venture in Russia, according to a statement.
The end of that project was announced in May in the wake of Vladimir Putin's invasion of Ukraine in February. In July, Lamb Weston said its write-off of that business had cost the company US$62.7m.
Post the Lamb-Weston-Meijer transaction, the business will become a subsidiary of the parent company. The US firm will have an additional five European manufacturing facilities, including four in the Netherlands and one in the UK. It has a sixth in Austria through its 75% interest in another joint venture.
Kees Meijer, the CEO of Meijer Frozen Foods, said: "We remain confident in the long-term outlook for Lamb Weston and the global frozen potato category. By holding an investment in common stock of Lamb Weston after the transaction closes, we sustain our strong belief in a bright future for the business."