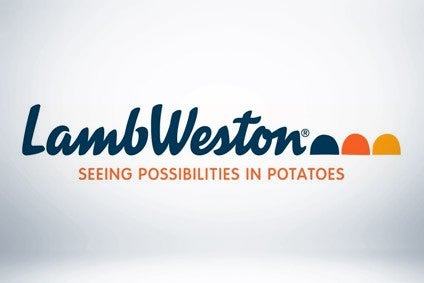 US-based potato products supplier Lamb Weston Holdings today (25 July) reported rising annual sales and profits, rounding off its financial year with fourth-quarter revenue and earnings that beat analyst forecasts.
The French fry supplier booked a 14.6% increase in net income to US$326.9m for the 52 weeks to 28 May. The company's income from operations jumped 38.8% to $518.3m. Net sales were up 6% at $3.17bn.
Lamb Weston was spun off from what is now Conagra Brands last year, with trading in the company's shares starting on 9 November. These reported results for the year to 28 May were compared to a set of figures that were in part carved out from Conagra's financial statements.
The company said its adjusted income from operations, which excludes items such as the cost of splitting the business from Conagra, increased 24% to $542m.
Lamb Weston's fourth-quarter net sales rose 7.1% to $832.5m. The consensus forecast among analysts was for net sales to hit $811m.
Its fourth-quarter income from operations more than doubled to $123m. Analysts had forecasts quarterly EBIT of $129m. Adjusted income from operations increased 5% to $122m.
The company's fourth-quarter earnings per share of $0.51 beat analyst forecasts by two cents.
For Lamb Weston's new financial year, the company has said its net sales are expected to increase at a "low-to-mid single digit rate".
It added its adjusted EBITDA including unconsolidated joint ventures is expected to reach $740-$760m, up from $707m in the year just past.
Reflecting on the results and forecast for the new financial year, Barclays analyst Andrew Lazar wrote: "We believe LW's above consensus FY18 top line and adjusted EBITDA outlook will be viewed positively by investors. That said, while we can understand some skepticism around an implicit 100 basis points of EBITDA margin expansion, at the mid-point, by our math, given what could be seen as peak margins in recent history, with what seems solid visibility to incremental pricing and new processing capacity (for LW), this seems reasonable to us – and could well ultimately prove conservative."