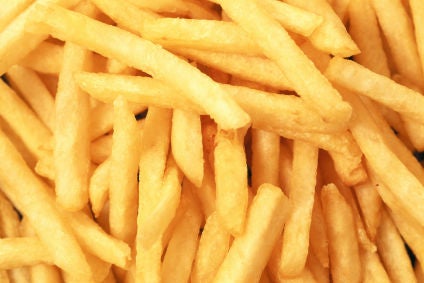 Lamb Weston Holdings, the US-based potato products manufacturer, has struck a deal to buy Ready Meals, a peer in Australia.
In a short statement today (21 June), the publicly-listed Lamb Weston said it had signed an agreement to acquire Ready Meals, which sells frozen products under the Harvest Choice brand. Terms were not disclosed.
"The Ready Meals acquisition is the continuation of our strategic work to strengthen and expand our global capabilities," Lamb Weston president and CEO Tom Werner said. "The acquisition complements our presence in Australia, providing us additional avenues to increase our position in Australia's 1.1 billion pound market."
The Ready Meals facility adds approximately 70 million pounds of production capacity to Lamb Weston's existing global manufacturing network, the US business said.
In April, Lamb Weston upped its forecast for its full-year net sales after reporting a 10% rise over the first nine months of the financial year to US$2.75bn. Net income stood at $368.2m, 16% higher than the corresponding period the previous financial year.
Lamb Weston expects its net sales to grow at a high-single-digit rate for the full year. In its previous fiscal year, the company generated net sales of $3.42bn, 8% higher year-on-year.