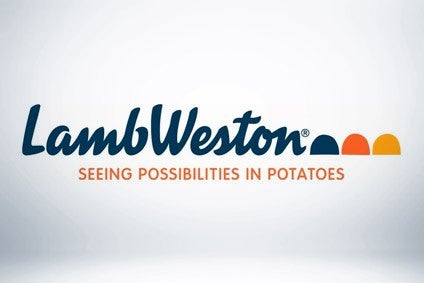 US potato product supplier Lamb Weston is to invest US$250m in French fry production.
The Idaho-based business, which supplies frozen potato, sweet potato, appetiser and vegetable products to restaurants and retailers globally, revealed its plans to expand its French fry processing capacity in North America are being driven by strong demand, especially from Asia.
The investment will be used to expand operations at its Hermiston, Oregon, processing facility with the construction of a new "state-of-the-art" French fry line.
The new line will be modelled on the company's recently operational production line in Richland, Washington, and is expected to be completed in the fourth quarter of fiscal 2019.
The expansion is expected to add approximately 170 full time positions.
Tom Werner, the company's president and CEO, said: "The French fry category has been growing at attractive rates around the world, and we believe industry capacity has been challenged in recent years to keep up with continued growth in market demand,"
"This investment in a new French fry processing line in the Columbia Basin reflects Lamb Weston's continued commitment to support our strategic partners as they continue to grow their businesses in North America and abroad."
In July Lamb Weston beat analysts expectations when reporting increased full year sales and earnings.