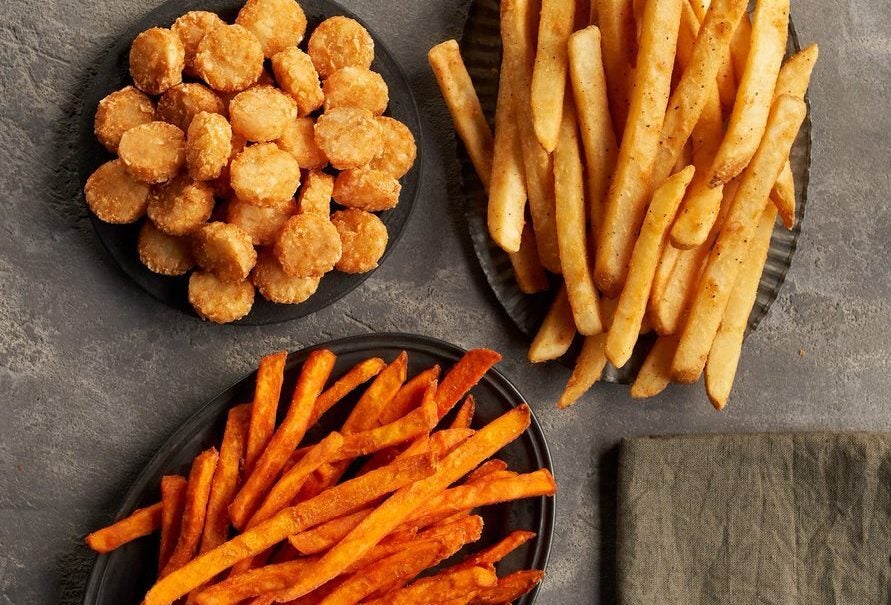 US potato-products producer Lamb Weston has announced 2030 environmental, social, governance (ESG) targets.
The retail and foodservice supplier of products such as frozen French fries is setting carbon emission targets in line with the United Nations Paris Agreement. It has committed to the Science Based Targets initiative (SBTi).
The goals are for both Lamb Weston and its joint venture business Lamb Weston/Meijer.
Idaho-based Lamb Weston's targets are outlined in the company's 2021 ESG report which covers fiscal year 2020. This reveals that since baseline year 2011 it has reduced water use by 1.2% per pound produced and energy use by 4.4%.
The company's 2030 goals provide measurable reduction targets for the company's agricultural footprint, including reducing water, nitrogen, and active ingredient pesticides used to grow potatoes.
They also cover responsible sourcing, packaging and production efficiency targets. These focus on climate resiliency, including reductions in carbon emissions, water use and food waste.
Lamb Weston's targets for 2030 include a 20% reduction in Scope 1 and 2 carbon emissions per pound produced and a similar reduction in water use. The company did not disclose plans on Scope 3 emissions.
The business, meanwhile, wants to reduce nitrogen, water and pesticide use in its plants by 5%.
It also wants to reduce food waste from the production process by 50% and to send zero waste to landfill.
Tom Werner, CEO of Lamb Weston, said: "Our ESG approach continues to evolve, and we're excited to take this important step, committing to the SBTi.
"Together with our colleagues at Lamb Weston/Meijer, we believe SBTi will build accountability and rigour into our efforts to reduce our impact on the planet."