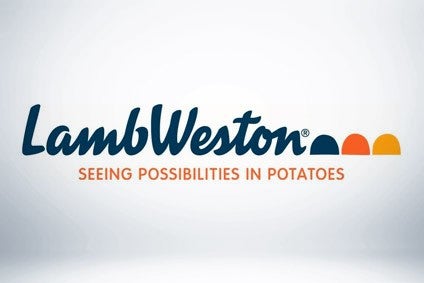 Lamb Weston Holdings, the US-based potato products supplier, has raised its forecasts for annual net sales and adjusted EBITDA after improving on both metrics in the first of its financial year.
The company expects its net sales to grow at a "mid single-digit rate", up from its previous forecast of a low single-digit increase. Lamb Weston predicted "a relatively balanced contribution from price/mix and volume".
Lamb Weston sees its adjusted EBITDA including unconsolidated joint ventures to grow "at a mid-teens rate", compared to an earlier estimate of a high single-digit increase. The company said the new forecast reflected "solid sales growth and savings from supply chain efficiencies". Potato costs are expected to remain "essentially flat", Lamb Weston noted.
The business, spun off from the now brands-focused US business Conagra Brands last year, booked net income of US$174.1m for the 26 weeks to 27 November, up from $140.5m a year earlier.
Lamb Weston's first-half adjusted EBITDA stood at $321m, compared to $242.1m in the corresponding period the previous year.
Net sales grew 5.3% to $1.57bn. Lamb Weston said its second-quarter net sales increased 7%.